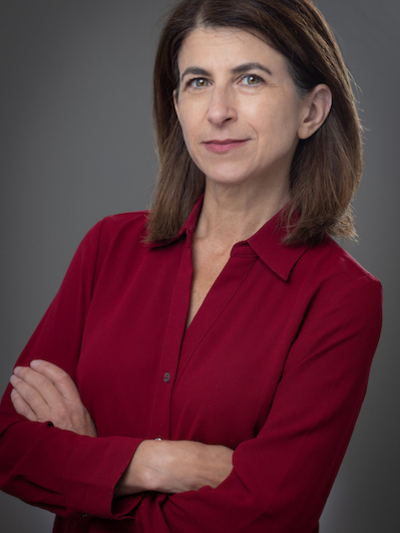 Jennifer Mitzen
Professor
2036 Derby Hall
154 N Oval Mall
Columbus, OH
43210
Jennifer Mitzen (PhD, University of Chicago) is Professor of Political Science, with research and teaching interests in international relations (IR) theory, ontological security, global governance, and international history. She is the author of Power in Concert: The Nineteenth Century Origins of Global Governance (University of Chicago Press 2013) and related articles in the American Political Science Review, Security Studies, and elsewhere, on the power of public talk and diplomacy in enabling states to create a collective form of agency through which to address shared global problems.
She also is a scholar of ontological security in world politics, an approach to the study of how governments come to understand their needs for 'national security' that foregrounds anxiety, emotional attachment, and identity, as opposed to focusing solely on material or geopolitical threats. States and other actors often act in ways that seem inconsistent with their power and interests. Some apparently 'irrational' actions become more comprehensible through an ontological security lens. Since Mitzen's initial article on this idea, "Ontological Security in World Politics; State Identity and the Security Dilemma," she has published several articles and co-edited several special issues and symposia, which have appeared in journals such as: European Journal of International Relations, International Organization (with Minseon Ku), Political Psychology; Cooperation & Conflict and International Theory (with Catarina Kinnvall). She is co-editor (with Catarina Kinnvall and Ian Manners) of Ontological (In)Security in the European Union (Routledge Press).
Mitzen's current research includes a project on the phenomenon of unthinkability. The claim that an idea or practice is "unthinkable" suggests that holding it out of mind makes it less likely; but that is not necessarily the case. Focusing on claims of unthinkable violence linked to the post-World War II imaginary, such as nuclear war, genocide, and war among rivals, this project identifies mechanisms holding ideas out of mind and demonstrates their operation on a collective, macro-level scale.
Mitzen is Chair of the International Relations Theory Section of the American Political Science Association (APSA); North America Regional Editor of the European Journal of International Security; and has been a visiting professor at Lund University, Sweden, sponsored by the WennerGren Foundations (2021-2022). She serves on the governing council of the ISA-Northeast and editorial boards of Cooperation & Conflict; Contemporary Security Policy; Hague Journal of Diplomacy; Security Studies, and International Theory.
At OSU, Mitzen teaches graduate courses in Critical Security Studies, Global Governance, and IR Theory; and she welcomes the opportunity to work with graduate students interested in explanatory and normative questions related to IR theory broadly defined. Mitzen teaches undergraduate courses in Global Politics, Global Governance, and Critical Security Studies (Honors). She has served as the Director of Undergraduate Studies and of Honors; and has won the Department's undergraduate teaching award and a faculty research mentorship award from the Sphinx Senior Class Honorary and Mortar Board Senior Honor Society.
Current Curriculum Vitae.pdf
[pdf] - Some links on the page are to Adobe .pdf files, requiring Adobe Reader. If you need any of them in a more accessible format, please contact mitzen.1@osu.edu.