November 4, 2020
Event—TDAI Speaker Series: Brice Acree Memorial Lecture with David Lazer
Image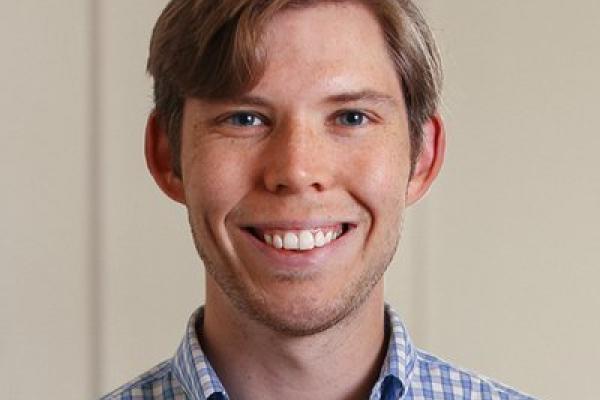 Description
On Monday, Nov. 19, 2020, the Ohio State University Translational Data Analytics Institute (TDAI) will hold a lecture commemorating the passing of Political Science and TDAI faculty member, Brice Acree on November 11, 2019. More information about the event is available below. You can view a recording of the event by clicking this link. 
Brice was an assistant professor who joined OSU as part of the Data Analytics Discovery Theme. An expert on Text and Data, Brice developed a new technique for measuring ideology in political speeches, which he further applied in co-authored work to consider how candidates presented their policies to a primary versus general electorate. At OSU, Brice inspired a significant cohort of collaborators and mentees among graduate and undergraduate students in the Department of Political Science and he is remembered for his wit and kindness and his investment in his students' research and careers.
This event will also include the presentation of a posthumous award to the Acree family.
Dr. David Lazer is a distinguished professor of political science and computer and information science at Northeastern University. He co-directs the NULab for Texts, Maps, and Networks. Prior to joining Northeastern University, Lazer was on the faculty at the Harvard Kennedy School (1998-2009).
His research focuses on the nexus of network science, computational social science, and collaborative intelligence. He founded the citizen science website Volunteer Science and the political visualization website VisPolics. His research has been published in journals such as Science, Proceedings of the National Academy of Science, the American Political Science Review, and the Administrative Science Quarterly. His work has received extensive media coverage by The New York Times, NPR, The Washington Post, The Wall Street Journal, and CBS Evening News.
Lazer serves as a board member for the International Network of Social Network Analysts, reviewing editor for Science, associate editor of Social Networks and Network Science, and on numerous other editorial boards and program committees. He is a founder of the Political Networks Section, as well as a founder and founding host of the Political Networks conference.
---