September 15, 2020
Department Chair Dr. Gregory Caldeira Earns APSA Lifetime Achievement Award
Image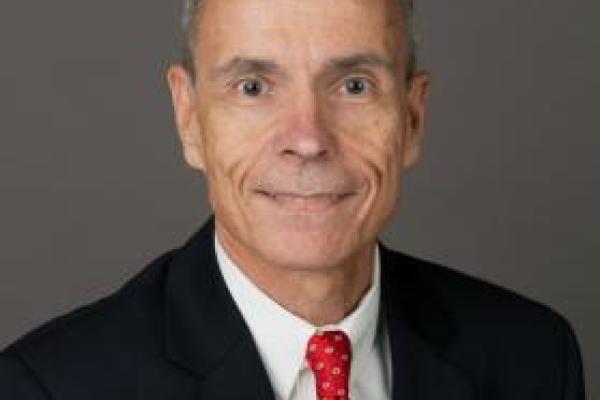 Description
Recently, Department Chair, Distinguished University Scholar, Dreher Chair in Political Communication and Policy Thinking and Professor of Law Dr. Gregory A. Caldeira was given the 2020 Lifetime Achievement Award by the Law and Courts Section of the American Political Science Association (ASPA). This award is given annually to an individual for a lifetime of significant scholarship, teaching, and service to the Law and Courts field. View the citation and rationale for Dr. Caldeira's award below. Congratulations on this great honor, Dr. Caldeira!
 
Scholarship
Greg Caldeira has published over 70 refereed articles in professional journals, a Princeton University Press book, an Oxford Handbook (edited), and 8 book chapters. This impressive volume of publications is just one indicator of the reach of his scholarship. Google Scholar reports a citation count for Caldeira of 11,400. Caldeira has twice received awards from this section for research having a lasting contribution to this field. To place these quantitative measures of influence in context, we highlight below two areas where Greg Caldeira's research has grounded and advanced our understanding of law and courts.
In the mid 1980s, Greg Caldeira, working with John R. Wright, obtained funding from the National Science Foundation for what became path-breaking researchon the U.S. Supreme Court's decision making at the agenda setting stage. In a series of papers, Caldeira and Wright examined those factors that affect theCourt's decisions to hear a case, and found empirical evidence of the considerable influence of interest group activity. One seminal piece, published in the American Political Science Review over thirty years ago, continues to define our understanding of the relationship between organized interests and courts. Since that time, Caldeira has continued to conduct research in this line of inquiry, publishing in law journals and interdisciplinary outlets. Included in these works is a highly influential article (with John R. Wright and Christopher Zorn) that developed and tested a formal model of sophisticated voting by U.S. Supreme Court justices at the agenda-setting stage.
Beginning with a 1977 study on perceptions of the Supreme Court by youth, published as a graduate student in Law and Society Review, Greg Caldeira has also contributed to a significant body of scholarship on public attitudes towards courts. In 1986, his article in American Political Science Review, titled "Neither the purse nor the sword: Dynamics of public confidence in the Supreme Court," laid an important foundation for subsequent research on this topic. More recently, in Citizens, Courts, and Confirmations, Caldeira and James Gibson examined how symbols of judicial authority bolster public support for the judiciary where the politicized nature of confirmations potentially affect these dynamics. Another article in American Political Science Review, with James Gibson, Lester Kenyatta Spence, and Vanessa Baird, focused on the linkages between high courts and the mass public beyond the U.S. Supreme Court context. Their findings continue to hold relevance for understanding the resilience of courts during periods of political upheaval. They found, for example, that although citizens' political values predicted diffuse support for high courts, polarizing court decisions did not necessarily have a negative effect on perceptions of judicial legitimacy.
These two areas are representative of the significant body of high quality, influential research by Greg Caldeira. As one nominating letter noted, the breadth of his scholarly contributions are striking. Included along with those areas highlighted above are his contributions to research on legislative politics, state supreme courts, transjudicial communication, American political development, the policy content of judicial agendas, voting behavior, racial and ethnic politics, and judicial selection.
Teaching and Mentoring
With colleagues Larry Baum and Elliot Slotnick at Ohio State University, Greg Caldeira has worked with many PhD students over the years. Together, they established and continued OSU's reputation as an outstanding graduate degree program in judicial politics. Caldeira served on many graduate committees, including service as dissertation advisor for graduate students who are now established scholars in the field.
Service to the Law and Courts Community
Throughout his career, Greg Caldeira has provided support to the law and courts scholarly community, including numerous responsibilities for the section. In addition to serving as a member of the executive council, he was chair of the section from 1991-1992. Caldeira organized public law panels for the APSA annual meeting; by 2015, he had been on (at least) seven law and courts section committees and served twice as a member of the APSA Corwin Dissertation Award Committee. His previous professional service includes organizing law and courts panels at other association annual conferences: Law and Society Association and Western Political Science Association. At the Midwest Political Science Association, Caldeira served in multiple capacities, including President. He was editor of the American Journal of Political Science and an Associate Editor of the American Political Science Review. In addition, he has served on NSF's Law and Science advisory panel and on the Foundation's selection committee for graduate research fellowships.
This award is given for a lifetime of significant contributions to scholarship, teaching, and service. We unanimously support Greg Caldeira for this award; our collective assessment is best captured by a passage from a nominating letter: "Gregory Caldeira is a productive and influential researcher, a proven leader within academic organizations, and an active member of the social science community. Through his scholarly contributions and professional activities, Caldeira has promoted actively the development of the law and courts field. There is simply no question about his national—indeed, international—visibility as a scholar."
---