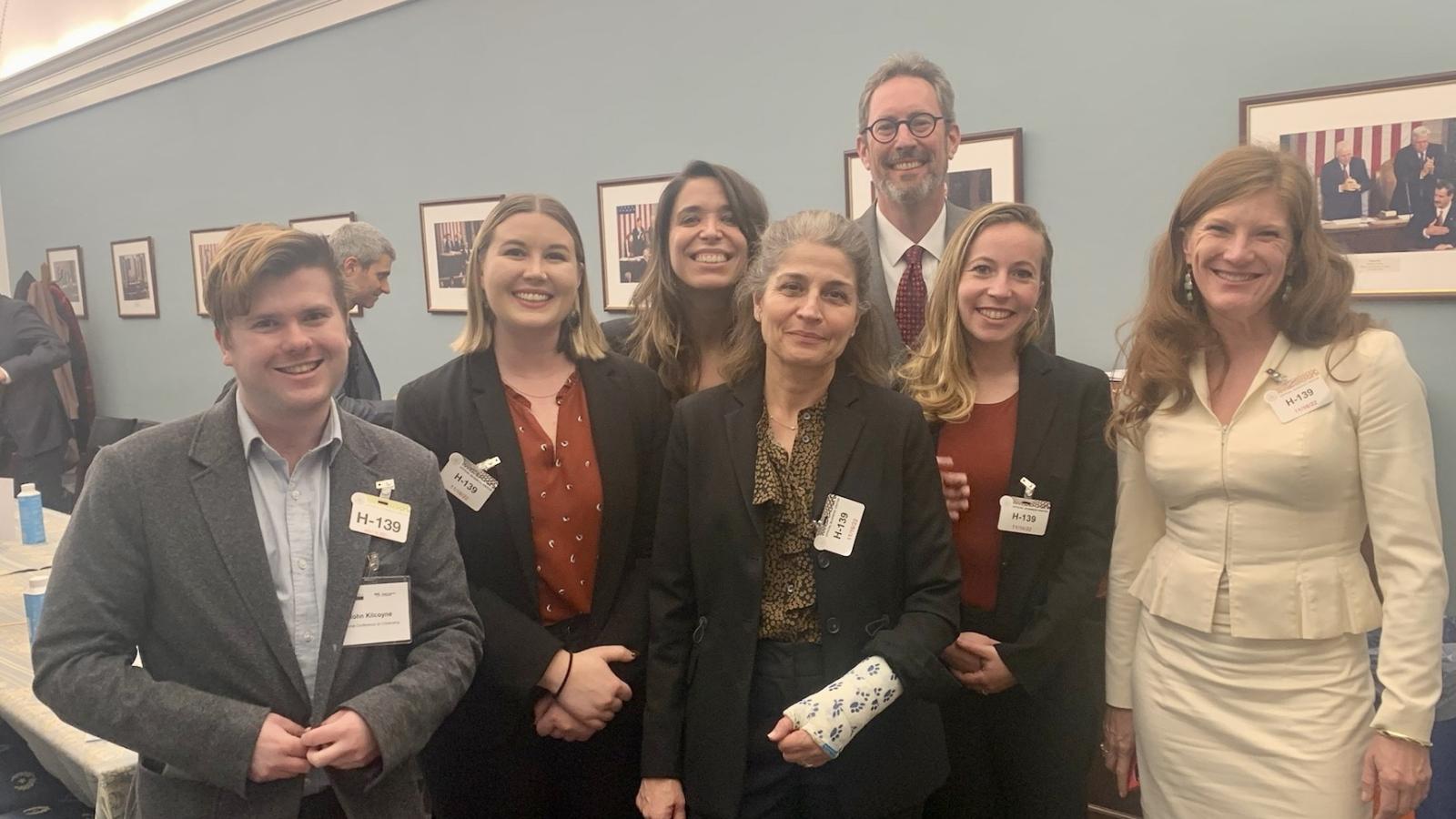 Welcome to our Graduate Program in Political Science!
For students interested in graduate study in political science, we provide excellent opportunities for you to succeed at Ohio State.
Our distinguished and diverse faculty are strongly committed to working closely with graduate students, who typically receive full financial support to pursue their degrees. 
We combine traditional disciplinary major fields and innovative departmental specializations along with providing students with the most up-to-date training in theory and methods.
Our location in a major research university in one of the thirty largest metropolitan areas in the country provides exciting extra-departmental opportunities.
You will have the opportunity to join a highly-competitive, supportive community of students.
Our students typically receive a five-year funding package that pays a stipend, tuition and fees, and health care.
In 2021, U.S. News and World Report ranked the department 17th overall, 12th in International Relations, 11th in American Politics, 20th in Comparative Politics, and 13th in Political Methodology.
"I was attracted by Ohio State's graduate program in political science because of its commitment to supporting graduate student research. The department's outstanding faculty have guided me throughout the challenging process of selecting a dissertation topic, gathering preliminary evidence, spending months abroad collecting data, and finally writing my Ph.D. thesis. I am particularly grateful for exceptional financial support that allowed me to travel across Africa in search of the best available evidence for answering my research questions." - Vladimir Chlouba, Ph.D. Candidate
 
Fields of Study
For most students, arriving at a course of study will involve the selection of two focus fields from among the five fields of American Politics, Comparative Politics, International Relations, Political Methodology, and Political Theory, and a course-out minor from either one of the above fields, a graduate interdisciplinary specialization, or a graduate minor. In addition, students may choose one or more departmental specializations in the fields of Formal Theory, Political Economy, Political Psychology, or Race, Ethnicity, and Gender. More individualized programs emphasizing either breadth or depth may be developed in consultation with an academic advisor.
Focus Fields of Study
American Politics (Ranked 11th in the nation in 2021)
Comparative Politics (Ranked 20th in the nation in 2021)
International Relations (Ranked 12th in the nation in 2021)
Political Methodology (Ranked 13th in the nation in 2021)
Political Theory
Departmental Specializations
Political Psychology
Formal Theory
Political Economy
Race, Ethnicity, and Gender