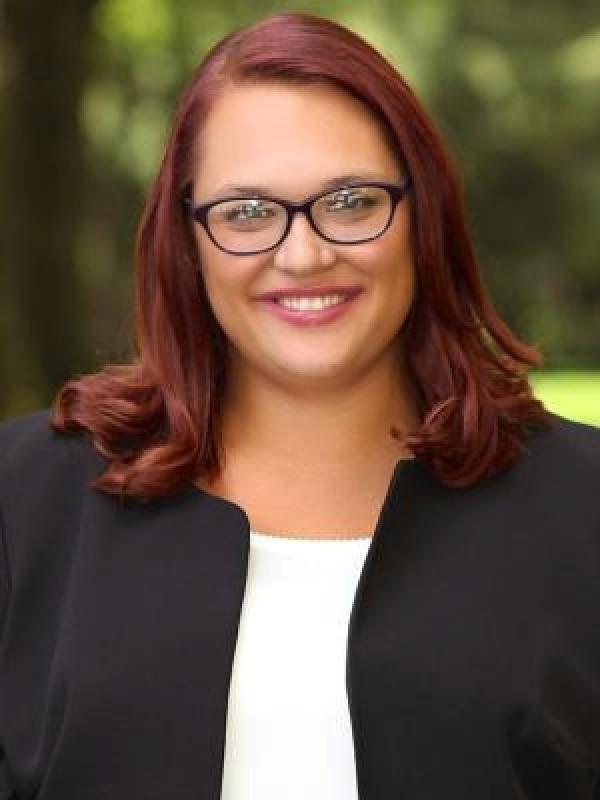 Kara Ann Hooser
Ph.D. Candidate
she/her/hers
Kara Hooser is a PhD candidate in Political Science with a major in International Relations and a minor in Race, Ethnicity and Gender. She earned her BA (2014) from North Carolina State University and an MA (2017) in International Relations with a concentration in Security Policy from St. Mary's University-San Antonio. In 2015, she also earned a graduate certificate in Conflict Transformation and Peace Studies from St. Mary's University. 
Kara's research interests include Feminist and Postcolonial IR theory, critical approaches to peace and conflict studies, and the Women, Peace, and Security (WPS) agenda. Her dissertation, "Violence as Peace: Stories of Everyday Masculinities, Violence, and Peace After Armed Conflict," examines the co-construction of masculinities and violence in post-conflict communities marked by imperial encounters and considers the role of 'good guy' masculinities--providers, protectors, and liberators--in perpetuating everyday violence. With evidence from two case studies, Northern Ireland and Burundi, Kara uses an interpretive, storytelling methodology to explore the experiences of everyday people working towards a future beyond war and unravels the stories of people who are trying to make sense of violence in the midst of recovering from it—where individuals carry hope and fear, and peace and violence together in the same embrace.
Kara's research is forthcoming in a number of outlets, including two edited volumes with Routledge, and has also been featured by the Mershon Center for International Security Studies, Peace Direct, and the Duck of Minerva blog. She has received support for her research from the APSA Doctoral Dissertation Research Improvement Grant, the Coca Cola Critical Difference for Women Grant, the Mershon Center for International Security Studies, and the OSU Alumni Grants program.
Guided by a commitment to lived experiences, Kara maintains attention towards work which bridges the theory-practice gap. As an engaged scholar, she has worked alongside multiple national and international government and non-governmental organizations. Currently, Kara is active in a cross-cultural collaboration (in partnership with the Conflict-to-Peace Lab and a local Burundian NGO) that aims to better understand the relationship between gender social norms and women's meaningful participation in peacebuilding in Burundi. She also has work exploring civil society peace education practices forthcoming in an edited volume from Cambridge Scholars Press, which grew from a collaboration with the international peace organization Education for Global Peace.
Kara adopts a critical, feminist pedagogy in the classroom, emphasizing dialogue, inclusion, and reflexivity. She has designed three original courses at Ohio State, including two courses on feminist theory, as well as a course on critical social science research methods.