April 27, 2021
SAVE THE DATE: Spring 2021 Graduation Celebration!
Image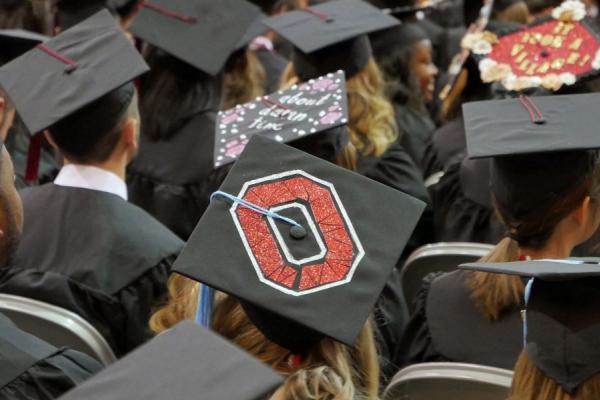 Description
The Department of Political Science will host students graduating in Spring 2021 for a Graduation Celebration in front of Derby Hall on Saturday, May 8, 2021 from 10:00AM - 2:00PM. In order to attend the event, students must sign-up for a 5-minute time slot at this link. At the event, students will line up to receive a certificate and other items from one of our staff members and then have the opportunity to take a picture in front of an Ohio State backdrop with any guests they choose to bring. Students may bring up to 7 guests to the Graduation Celebration.
 
Please be advised that all university social distancing, mask wearing, and sanitary guidelines will be followed at the event. Students and their guests will be in "pods," meaning they will not interact with other students and guests. Masks are required to be worn by all attendees of the event and there will be hand sanitizer available for use by students and their guests. Students should also fill out their daily health check before entering campus. For more information on Ohio State COVID-19 guidance, please visit this website. Please be aware that as of 4/27/2021, Franklin County remains under a Level 4 Public Health Advisory, indicating severe and exposure to COVID-19. For up-to-date COVID-19 data and advisories, click this link.
 
The Department of Political Science is also planning to send out a pre-commencement video for students who may not feel safe or be able to attend the Graduation Celebration. More details to come. If you have any questions about the Graduation Celebration, please email Stephen Listisen, listisen.1@osu.edu.
---