October 14, 2014
Department Welcomes Skyler Cranmer
Image
Image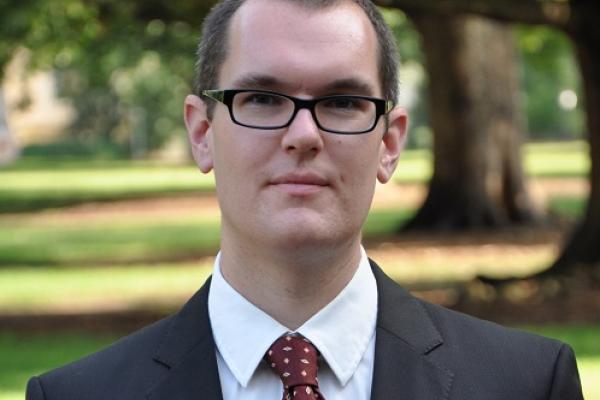 Description
The Department of Political Science would like to welcome Associate Professor Skyler Cranmer to our team.  Professor Cranmer has joined us as the Carter Phillips and Sue Henry Professor coming from UNC Chapel Hill.  This professorship is a highly prestigious professorship that was created from a generous gift from OSU alumnus Carter Philipps and his wife, Sue Henry.
Professor Cranmer originally hails from California where he did his undergrad and first master's degree at San Francisco State and then received his second master's and Ph.D. at UC Davis.  While in graduate school, Professor Cranmer took an interest in complex networks and network analysis after being troubled by the fact that international politics, Professor Cranmer's primary substantive interest, were being analyzed using statistical methods wildly out of step with the substance of the discipline. A main thrust of Professor Cranmer's research agenda then became moving away from standard statistical models, which rely on the assumption that the actors being studied do not affect or influence each other, and towards network models that capture the complex interconnectivity of political actors. His interests have since broadened, and Professor Cranmer now focuses on complex (social) systems, ranging from friendship networks to international relations, to the networks of connectivity in the human brain.
This year is the first year of the department's new Bachelor of Science major and Professor Cranmer has the knowledge and ability to offer courses that are crucial components of this degree.  He is currently teaching a class about data visualization to undergraduate students.  This is a field that, both within and outside of academia, is in high demand; specifically the ability to analyze big data and network analysis.
He explains that the advantage of focusing on statistical modeling is that it allows students to be very eclectic in what they study.  Though primarily his work in networks has been applied within the field of political science, he has also applied these models in research done on trade (economics), social networks (sociology), machine learning (computer science), attitude heritability (behavioral genetics), and connectivity of the human brain (neuroscience).  By specializing in the tools, he has been able to study a variety of applications both within the discipline and outside of the social sciences.
Professor Cranmer is also an Alexander Von Humbolt fellow and spent last year at the University of Konstanz, which is in Germany on the Swiss border.  He will return next year to complete the second year of this fellowship.  This is a prestigious international fellowship that allows him to focus on his research.
One of the reasons Professor Cranmer is particularly excited to be here at Ohio State is because of the quality of both the undergraduate and the graduate students in the department.  He has been impressed with the work of the students especially in the two fields he works in, methodology and international relations.  In addition to the university, he finds that Columbus has a great food scene and credits Professor Braumoeller for showing him all of the best places to eat.
Please stop by Professor Cranmer's office to introduce yourself and welcome him to Ohio State!
---