October 31, 2018
Barbara Roth Wins Prestigious Fulbright-Hays DDRA Fellowship
Image
Image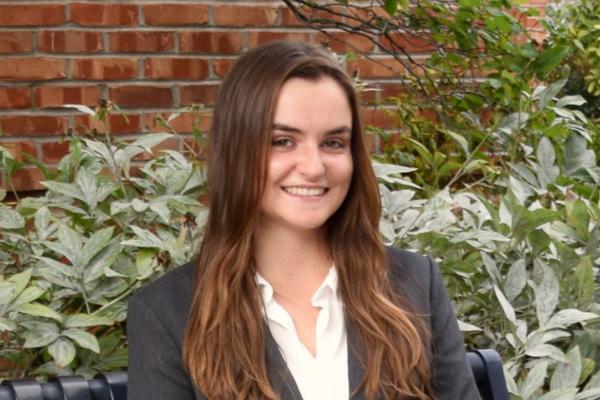 Description
Graduate Student Barbara Roth is the recipient of the Prestigious Fulbright-Hays DDRA Fellowship. The DDRA grant is highly competitive with approximately 90 awards selected annually for funding nationwide, across disciplines. Her project titled, "Settlement Social Norms and Conflict Migration in Bosnia," will use original ethnographic and archival data on rural Bosnia to explore the role local spatial trajectories of civil conflict and settlement social norms in shaping the patterns of conflict migration.
The Fulbright-Hays Doctoral Dissertation Research Abroad (DDRA) Fellowship Program provides opportunities to doctoral candidates to engage in full-time dissertation research abroad in modern foreign languages and area studies. The program is designed to contribute to the development and improvement of the study of modern foreign languages and area studies in the United States. A full abstract of her research can be found below.
Abstract: The events that aggregate into an armed conflict are the result of countless individual decisions that simultaneously form and are shaped by complex system dynamics. While early research tended to focus on outcomes and processes at the conflict-level, recent work has uncovered the vital importance of studying conflict microdynamics and their emergent properties. This project addresses a key gap in this literature by examining the vastly under-theorized component of civilian responses to conflict. Using archival and ethnographic evidence from rural Bosnia and Herzegovina, this project explores how local spatial trajectories of conflict and settlement-level social norms shaped civilian responses to conflict and migration decision-making in rural areas. It uses comparative case studies of Orašje, Raštani, and Vikići to examine the role of local practices of Komšiluk or neighborhood sociality and its constituent social figurations in migration decision-making. By exploring the social dynamics which caused these settlements to display such divergent mobility patterns, it facilitates a deeper understanding of both forced migration and contemporary Southeast Europe.
---